Dr Ben Sessa
Thursday, 27th May, 2.15 PM
Ben has specialist training as a child and adolescent psychiatrist and is interested in the developmental trajectory from child maltreatment to adult mental health disorders, including adult addictions. Dr Sessa's joint interests in psychotherapy, pharmacology and trauma have led him towards researching the subject of drug-assisted psychotherapy using psychedelic adjuncts. In the last 15 years he has been part of scientific and clinical studies administering LSD, psilocybin, ketamine, MDMA and DMT to patients and volunteers.
He is the author of psychedelic medical exploration books; The Psychedelic Renaissance (2012 and 2017) and To Fathom Hell or Soar Angelic (2015). He has recently completed research with Imperial College London exploring the world's first MDMA-assisted therapy trial for the treatment of Alcohol Dependence Syndrome.

Alongside Prof. David Nutt, Ben has also been a long term advocate of drug policy reform in the UK; believing that current laws hamper research and increase, rather than reduce, the burden of problematic drug use on individuals and society. He is a co-founder and director of the UK's Breaking Convention conference.
Dr David Luke
Thursday, 27th May, 2.45 PM
Dr David Luke is an Associate Professor of Psychology and joined the Department of Psychology and Counselling at the University of Greenwich in October 2008. Dr Luke is currently a module leader of the Psychology of Exceptional Human Experience, which has been running since 2009, and also teaches on the Introduction to Psychology, and Criminology and Forensic Psychology modules.

Dr Luke is also currently an Honorary Senior Lecturer, Centre for Psychedelic Research, Division of Brain Sciences, Imperial College London, and is a lecturer on the MSc Consciousness, Spirituality and Transpersonal Psychology where he leads and teaches a module on Psychedelics and Entheogens for The Alef Trust via Liverpool John Moores University. He was President of the Parapsychological Association between 2009 and 2011, and received an Early Career Research Excellence Award (2011) and the Faculty's first Inspirational Teaching Award (2016) from the University of Greenwich.
His research focuses on transpersonal experiences, anomalous phenomena and altered states of consciousness, especially via psychedelics, having published more than 100 academic papers in this area, including ten books, most recently Psychedelic Mysteries of the Feminine (2019). When he is not running clinical drug trials with LSD, doing DMT field experiments or observing apparent weather control with Mexican shamans he directs the Ecology, Cosmos and Consciousness salon and is a co-founder and director and the current chair of Breaking Convention: International Conference on Psychedelic Consciousness.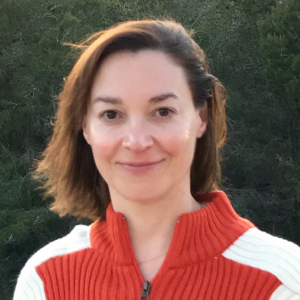 Dr Anne Schlag
Thursday, 27th May, 3.15 PM
Dr Anne Katrin Schlag is a Chartered Psychologist and Head of Research at Drug Science. She completed her PhD in Psychology at the London School of Economics and Political Science, before working as Lecturer at King's College London where she developed her expertise across the spectrum of science and policy making, risk perception, risk management and risk communication. She holds Honorary Fellowships at both Imperial College London and King's College London.
Within her role at Drug Science, she leads the research for the Medical Cannabis Working Group, focusing on controversies surrounding medical cannabis, the improvement of patient access, and the continued development of education and stakeholder communication about medical cannabis. Dr Schlag is currently working on progressing the scientific evidence base of medical cannabis to include Patient-Reported Outcomes, observational studies (such as T21) and the application of Multi-Criteria Decision Analysis to assess the benefits and safety of medical cannabis.
Dr James Hawkins
Thursday, 27th May, 4 PM
James read philosophy at Cambridge before changing to medicine and qualifying as a doctor in 1975. In the 80's he studied acupuncture in China, helped start the British Holistic Medical Association and founded a small Edinburgh-based charity – Good Medicine – which he worked through for many years. After initially specialising in both pain problems and psychological difficulties, more recently James simply works as an independent integrative psychotherapist with an interest in both helping to decrease distress and also increase wellbeing. He is intrigued & hopeful about the increasing evidence that psychedelics can be helpful in a range of difficult-to-treat problems including trauma & addictions. He is very up to date with emerging research and has also helped to initiate the new Psychedelic Health Professionals Network to support other health workers who are interested in this field.
Dr John Anderson
Thursday, 27th May, 4.15 PM
John started his professional career as a Researcher in Cognitive Neuroscience and is co-author of a range of research articles, including a study on Light-flicker Ganzfeld and its ability to produce pseudo-hallucinatory phenomena in healthy adults. John completed an apprenticeship in Mindfulness-Based Stress Reduction, and has taught Mindfulness meditation.
John currently works as a trainee humanistic counsellor where he specialises in psychedelic integration therapy. His ongoing interests include the potential development of a safe tailored psychedelic-assisted therapy for people living with Bipolar spectrum disorders.
He became interested in psychedelics through their capacity to produce novel states of consciousness that can lead to longer-term psycho-spiritual transformation especially when combined with appropriate psychological support.